Looking for a Ft Lauderdale pest control expert to handle various pests including termite control in Ft Lauderdale or termite control in Boca Raton?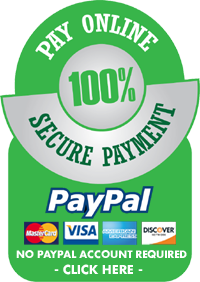 Look no further than this website. We offer our pest control services in Boca Raton, FT Lauderdale and a variety of surrounding areas like Lighthouse Point and Oakland Park. If you need a Fort Lauderdale pest inspection call the Hitman, John Lotz at Hitman Termite & Pest Control. Not only are we the best in the business at what we do controlling pests and termites, but we are affordable and easy to work with. We provide Ft Lauderdale residential pest control as well as Ft Lauderdale commercial pest inspections for area businesses that are troubled by anyone of numerous pests that could be plaguing your company. Click the slide above for a chance to save from 10% to 20% on pest and rodent removal.
That's right at Hitman we remove rodents too. Various sorts of varmints from rats and mice to to other rodents that are natural to the Ft Lauderdale area but can spread disease, get the Hitman Rodent Control program in place today!
Wether its Bed bug removal, bee control, roaches, white flies, termites, rodents or wildlife Hitman can solve your problems with ease. Just make the call that solves it all and Hire the Hitman!
Call (954) 596-0735 or (561) 347-6030 for Hitman Termite & Pest Control. Your first choice for pest control in Ft Lauderdale and Boca Raton.